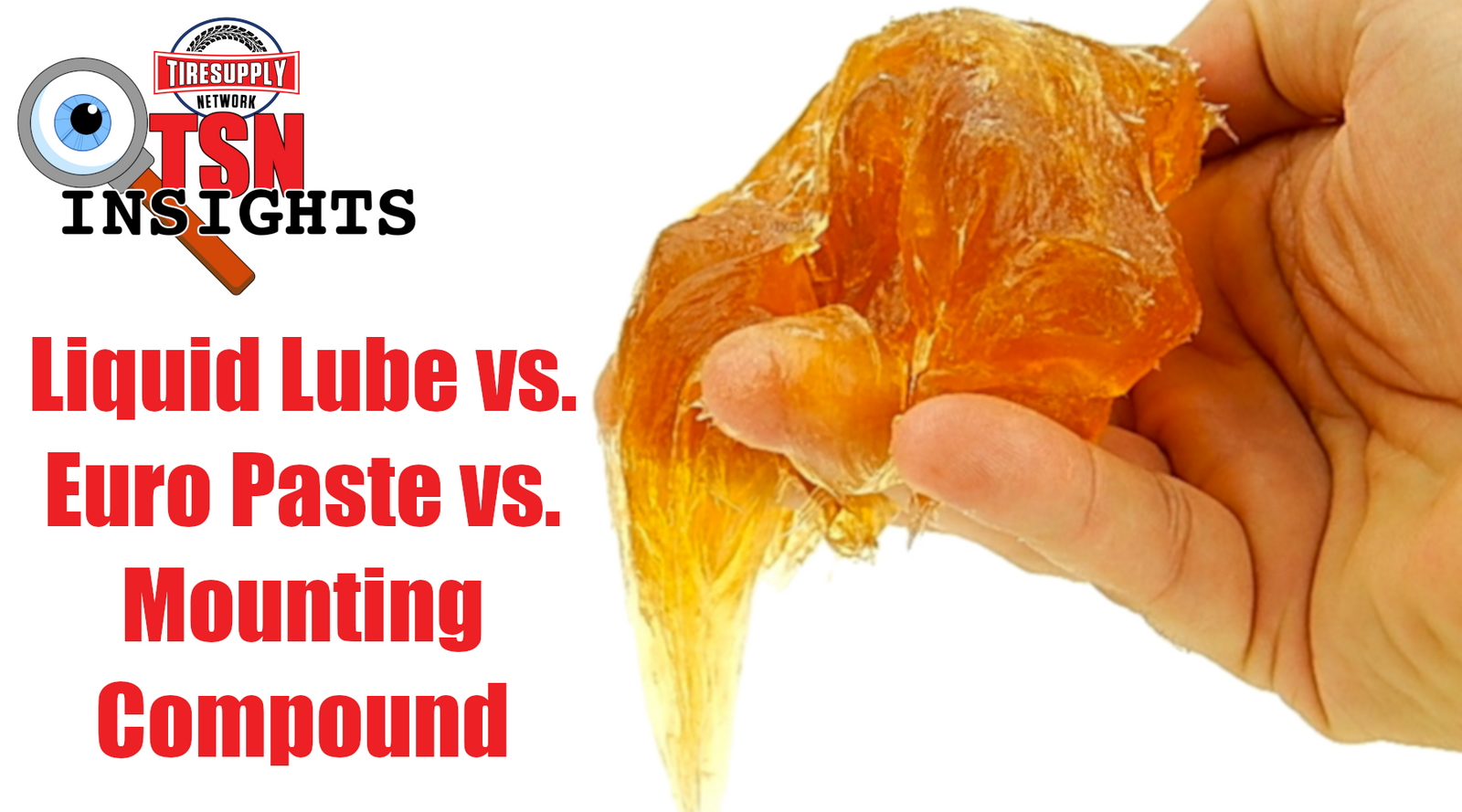 Liquid Tire Lube vs. Tire (Euro) Paste vs. Tire Mounting Compound
What is the difference between liquid tire lube, tire (euro) paste, and tire mounting compound?
Simply put, all three are different styles of tire mounting and tire demounting lubricants. Their main purpose is to assist in the process of mounting and demounting tires.The physical act of mounting and demounting tires will become an easier and faster task. Also, using these lubricants will reduce stress and damage to the tire bead and reduce the wear and tear on your tire changing equipment. Tire lubricants are an essential that we have in stock!
Our customers often ask which type of tire mounting lubricant is the "best." Well, it all comes down to personal preference. Let's highlight some of the differences between the 3 types of tire lubricant: 
Liquid Tire Lube - TL600-1
Consistency: Liquid

Color: Blue

Benefits: Easy to apply (just use a swab!)

The most economical choice.
Safety: Contains no petroleum; Made of biodegradable and non-toxic ingredients

Drawbacks: Due to the liquid nature of liquid tire lube, one potential drawback is its tendency to drip if applied onto the tire too quickly. (More lube may end up on your floor than on the tire!)
Tire (Euro) Paste - PEP-8N / EP7
Consistency: Paste

Color: White

Benefits: Dries quickly

Easy to Apply (just use an angled applicator brush!)

Will not corrode or discolor aluminum or alloy wheels

Fast drying compound that will not freeze or harden

Performs well on low-profile or tires with stiff beads

TPMS Safe
Safety: New formula that is non-hazardous, non-toxic, and is biodegradeable.

The difference between the 2 buckets is simply the bucket hole size of your tire changer! 
Mounting Compound - TL330
Consistency: "sticky" Gel 

(similar to the consistency of snot to be honest!)

Color: Brown

Benefits: Mostly used on truck tires

Great for hard to mount tires, makes it easy to seat the bead

Easy to apply: most just slap it on with their hands!

Contains rust inhibitors, non-toxic, and non-petroleum

ingredients

Can be diluted to make liquid

Have extra mounting compound? Easy to slap right back into the bucket!

Purchase either in an 8 lb or 40 lb bucket.