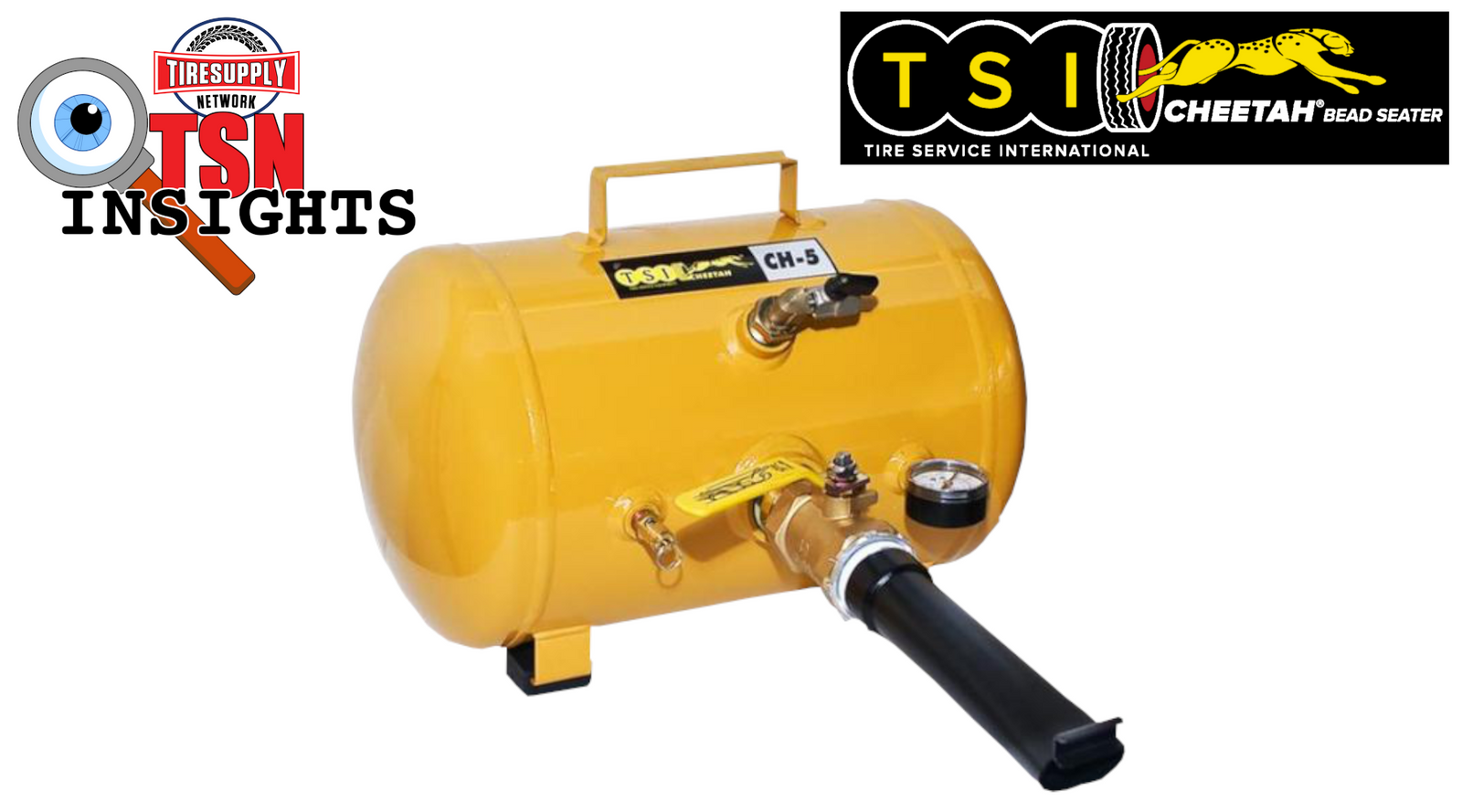 Ever wondered what to do if you have a tire bead not seating?
Ever wondered what tool to use on a difficult to seat tire bead?
Consider the Cheetah bead seater. The Cheetah bead seater allows you or your tire shop to seat the bead so you can finish the job and have your customer on their way.
In today's fast paced world, the customer does not have all day to wait around. Fortunately, this Cheetah 5 gallon steel tank bead seater is the piece of equipment that will reliably help you in a jam! This tool is designed to be used on tires ranging from as small as 4" to as large as 24.5". The Cheetah has a 5 gallon ASME certified steel tank. All this tool needs is air to fill up the tank so that way you can use that blast of air to seat the bead. The Cheetah bead seater is ready to ship from our warehouse immediately.