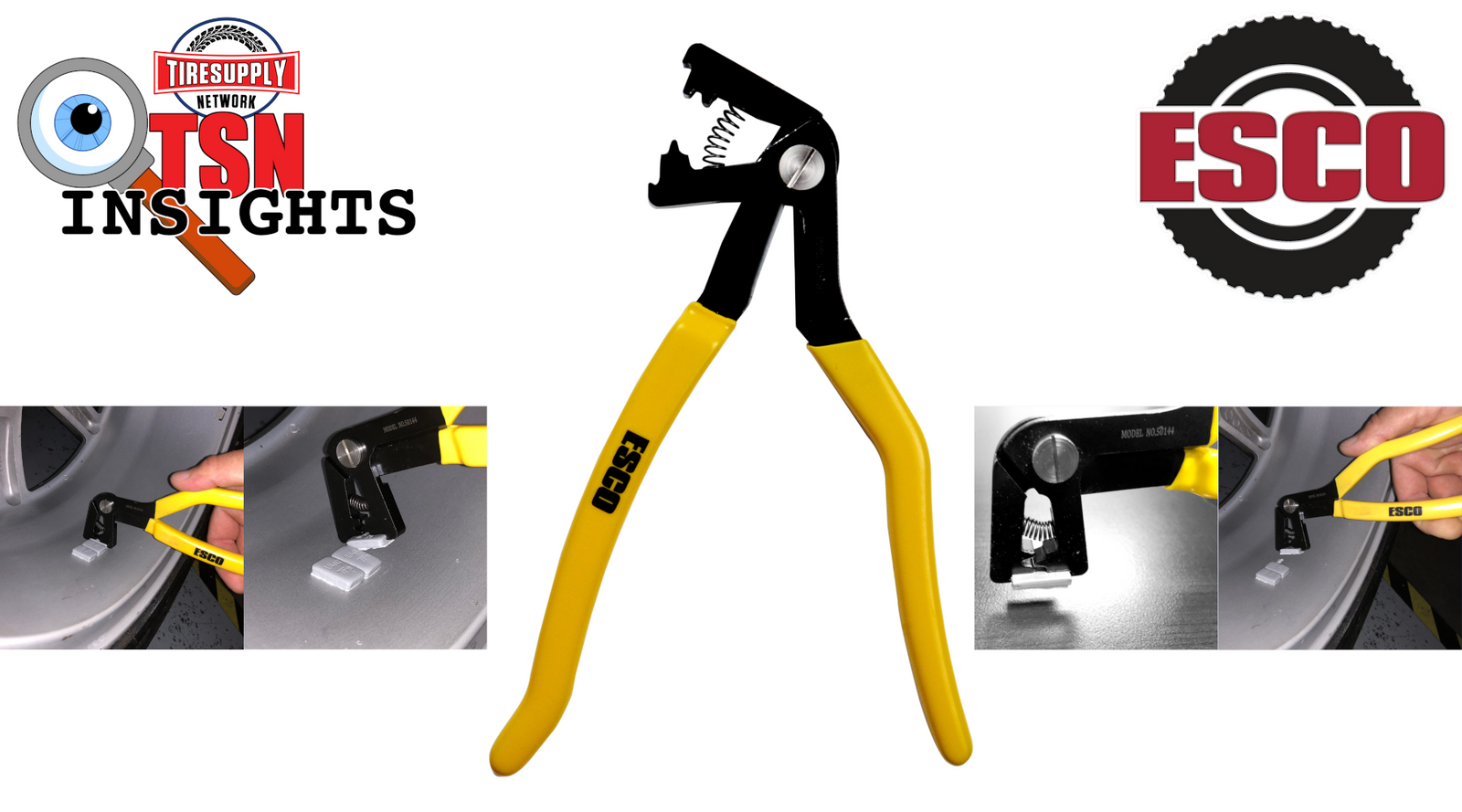 ESCO Adhesive Wheel Weight Removal Tool 
Let's face it. Tape weights are a pain to remove, simply because in the back of your mind, you are worried about damaging or scratching the rim you are working on.
That's where the ESCO Tape Wheel Weight Removal Tool (SKU: 50144) comes in. This tool has been designed specifically to give the technician the most leverage when removing tape weights, WITHOUT EVER TOUCHING THE RIM!
Yes, you read that right. The specially designed teeth on this ESCO tool ensure that you never come into contact with the rim. Only the weights are used as leverage during removal. 
 Notable features of the ESCO 50144 Tape Weight Removal Tool:
Specially designed teeth that provide strength and leverage. 
No Touch design ensures that the rim won't get damaged. 
Steel components make this a long lasting tool.
Rubber coated handles ensure an anti-slip grip, perfect for daily use. 
It's not often that the tire service industry introduces a revolutionary product, but in our opinion, this is one of those items that will definitely save you or your shop time and money. 
Try it today and don't forget to stock up on any variety of tape weights! All sizes, colors, and manufacturers available here!
Feel free to call or email us with any questions!