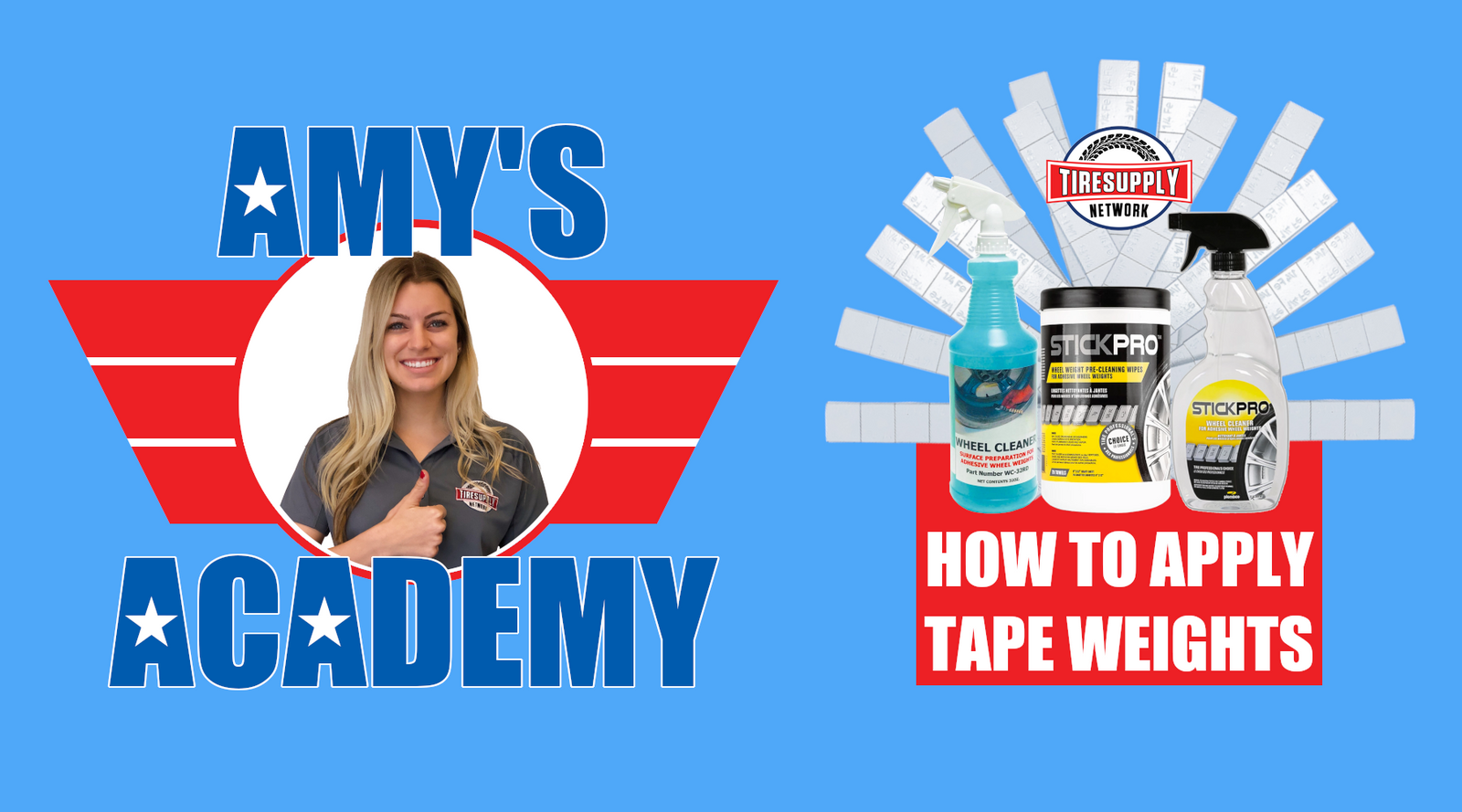 Applying Tape Wheel Weights with Amy
When balancing a wheel, the technician must use the correct tape weight in order to properly fit the rim. All of the tape weights we offer come with extremely strong tape that stays stuck to the rim, which results in a better balanced wheel and a happy, returning customer. 
The first step is to clean the area where the wheel weight is to be applied. We recommend any of the 3 Wheel Cleaners we have available - spray or wipe form. Cleanse the area thoroughly, then wipe with a clean soft cloth. 
Before removing the liner, apply the weight against the wheel and using your fingers gently to contour the shape to the radius of the wheel. Remove the liner and avoid touching the exposed adhesive. Apply weights to the rim by using your fingers and using  uniform pressure throughout the surface. Do NOT use a hammer!
Whether you need black or silver, quarter/ half / or one ounce, we've got it all. Shop Now. 
Thanks for watching and don't hesitate to reach out with any questions!