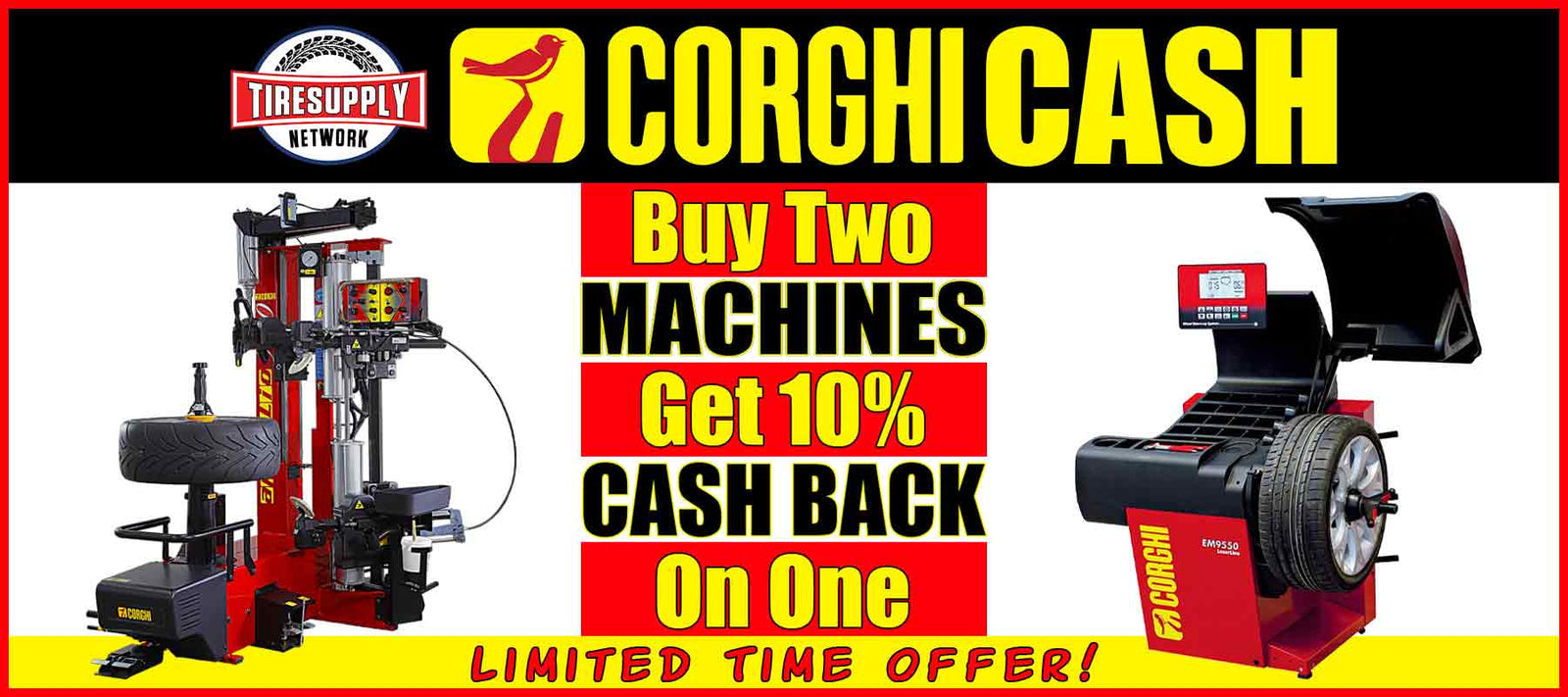 THIS PROMOTION HAS ENDED. PLEASE SEE OUR OTHER BLOG POSTS AND VISIT OUR HOMEPAGE TO SEE OUR CURRENT PROMOTIONS.
Corghi Cash is Back! New Promotion for 2023!
Are you in the market for new equipment? Well, Tire Supply Network and Corghi Equipment have got a deal for you!
Buy any 2 pieces of Corghi equipment and get 10% CASH BACK on the more expensive unit! Choose from our entire selection of Corghi tire changers, wheel balancers, and alignment systems. For example, purchase a new tire changer and wheel balancer, fill out Corghi's rebate form, and then Corghi will mail you a check worth 10% of whichever machine was more expensive! 
Remember, all Corghi equipment purchases come with warranty and free shipping. Full set up and training services are also included (Service Pro models excluded). There's no better place to put your Corghi order than with Tire Supply Network!
Questions? Don't hesitate to call us at 855-550-2626
CLICK HERE to download the Corghi Rebate Form