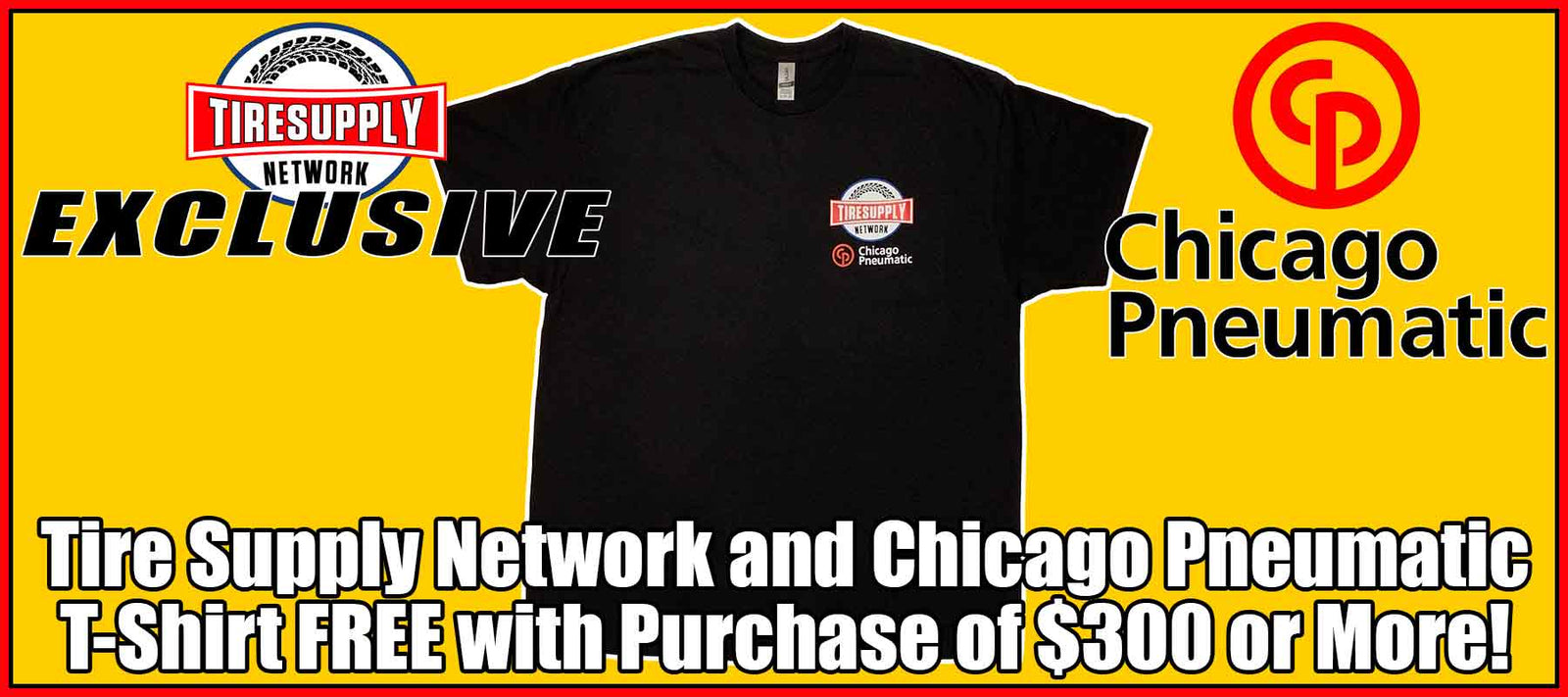 THIS PROMOTION HAS ENDED. PLEASE SEE OUR OTHER BLOG POSTS AND VISIT OUR HOMEPAGE TO SEE OUR CURRENT PROMOTIONS.
Tire Supply Network Exclusive!
Thanks to our friends at Chicago Pneumatic, we are happy to offer this Tire Supply Network and Chicago Pneumatic logo T-Shirt FREE to our customers with any purchase of $300 or more.
Simply add your T-shirt to your cart. There will be a charge of $24.95, but the price will be discounted from your order total once your order surpasses $300. If your order does not meet the $300 threshold, then you may still purchase the T-shirt for $24.95.
The Tire Supply Network and Chicago Pneumatic Logo T-Shirt is black and it's available in size XL.
CLICK HERE to add the Tire Supply Network & Chicago Pneumatic T-Shirt to your cart
CLICK HERE to see our entire selection of Chicago Pneumatic products