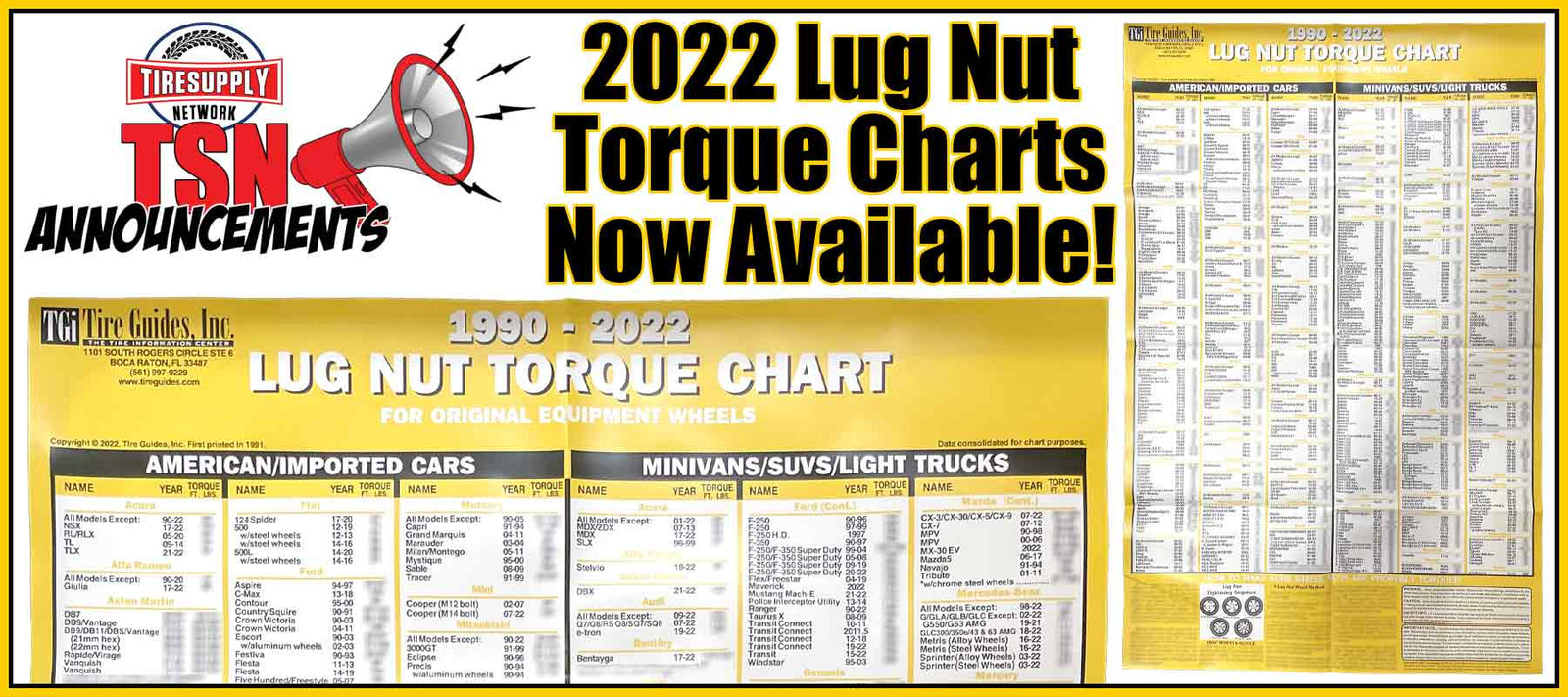 The New 2022 Lug Nut Torque Chart is Now Available at Tire Supply Network!
Hot off the press!
Tire Supply Network presents the 2022 Lug Nut Torque Chart. Whether it's for your shop or garage, having the most up to date specs on torque specifications is not only necessary for safety, but also practical for efficiency!
Updated annually by Tire Guides, Inc., these charts are heavy duty and easy to read. Over 372 torque specs for passenger vehicles and light trucks are arranged on this chart. Grab your copy from Tire Supply Network today!
Features:
This chart has the most up to date torque specification for use with original equipment wheels
Wall chart provides proper lug nut torque specifications for over 372 cars and light trucks
Durable, folded, coated chart for longer wear
Year Range 1990 to 2022
Dimensions 22″ x 34″